John Robin, Senior Editor, Founder, Director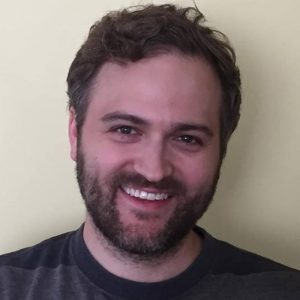 After leaving a career in academics and adult education, John Robin founded Story Perfect Editing Services based on his already growing network of private editing clients. John has worked for two small presses and to date has been involved in editing over 200 publications. John's passion for stories, combined with his background as an educator, allowed him to develop a teaching model where he works not just to apply professional editorial standards in his work, but also to educate authors in the principles he uses so that they can become better writers. He built the Story Perfect Editing team based on these same principles, training apprentices and new editors through his unique hands-on educational approach and this continues to define the excellence we strive toward.
In addition to being an editor, John is also an epic fantasy novelist, with his debut, A Thousand Roads. You can find out more about him by visiting his author website, http://www.epicfantasywriter.com. He also writes educational nonfiction courses for Highbrow. When he's not writing or editing, he's running marathons, playing the piano, working in the garden, or making his way through his list of great movies and TV shows. He also dabbles in art, and is a voracious and eclectic reader.
Craig Gibb, Outreach Coordinator, Self-Publishing Consultant, Assistant Editor, Manager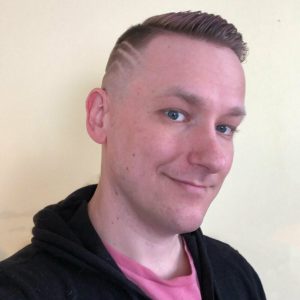 Craig is the Manager and Outreach Coordinator for Story Perfect Editing, as well as an Assistant Senior Editor. In addition to these roles, he is also works with John overseeing the company's four publishing imprints: Deep Desires Press (romance), Deep Hearts YA (LGBTTQ+ YA), Dreamsphere Books (SFF), and Prairie Heart Press (nonfiction). He is also a prolific self-published author under a variety of pen names. In all of his publishing endeavors, he always strives to grow and to make each book better than the last.
One of his goals in his career is to help indie authors maximize their professionalism in order to compete with traditionally-published books and authors. He strongly believes that indie authors have a story to tell and deserve a presence in the modern publishing landscape.
On a more personal note, Craig is also John's husband. Overseen by their cats, Wizard and Shyger, they are both passionate about sustainable living. John, who handles the gardening side, manages more than 2000 square feet of soil (on 3 properties) and grows enough food to feed 3-5 people for a year, and Craig is always looking for ways to preserve and market the surplus. You can follow their adventures on: https://urbanhomesteading.ca/
Brenda Clotildes, editor
Brenda Clotildes has partnered with Story Perfect Editing Services since 2016. A voracious reader, her taste ranges from most genres of romance to literary fiction, with stops along the way for mystery, fantasy, and science fiction. She has done both developmental and copy editing on several projects, including contemporary romance, personal memoirs, and epic fantasy novels. Her gut instinct for plot, pacing, and characterization, twinned with the stamina to scrutinize every line, helps authors create manuscripts of exceptional clarity, purpose, and tension.
Brenda spent more than thirty years writing radio and television commercials which taught her the importance of making every word count. An author herself, she has published numerous contemporary romance novels.
Alison Cybe, developmental editor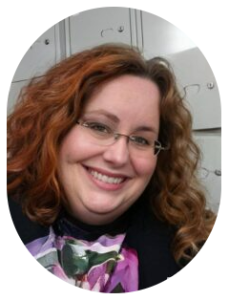 Alison Cybe is a fantasy and horror author with multiple books and short story publications under their belt, and is a finalist for the Diana Jones Emergent Designer Award. They specialize in development editing for the Story Perfect team, particularly on publications put out by the Deep Hearts YA and Deep Desires Press imprints. They also work as a freelance writer for tabletop RPG publishers, where credits include adventures created for Call of Cthulhu, Starfinder, Star Trek Adventures and fiction for Green Ronin, Onyx Path and Paizo, and many more. They are the developer and writer of the tabletop RPG game Shield Maidens, a cyberpunk viking game of warrior women published by Mongoose Publishing.
Recent work include the comedy fantasy novel "Realms of Valeron" by Dreamsphere Books, with contributions to other works including Phantasmagoria magazine, Soteira Press, HellBound Books, and the multi-award winning NoSleep Podcast, and "Black Rainbow" – a horror anthology with LGBTQIA themes written by LGBTQIA authors and allies. They have a degree in Film & Media with a minor in sociology and media, they are non-binary and their pronouns are they/them and was born in Scotland. They currently live in England, and are co-manager of a large gaming club, and have written extensively on inclusion and positive representation within the gaming community in particular with relation to LGBTQ+ and transgender visibility in several gaming publications and blogs.
They are also the manager of the gaming website 
www.cybeswebsite.com
 in which they write articles, editorials and reviews. Their interests include celtic mythology, transhumanism, garage kits and pet rats.
Nick Henderson-Mayo, developmental editor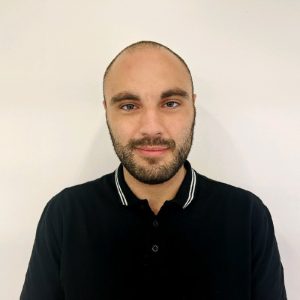 Nick is a professional writer and the head of content marketing at a global technology firm where he manages and edits a team of international content creators.
Nick has been part of the Story Perfect team since 2017, working as a developmental editor on a range of key titles including First Tentative Steps (Deep Desires Press) and Ne'ver (Deep Hearts). As a passionate lover of LGBTQ stories, Nick is obsessed with collecting and celebrating the lost classics of gay fiction, particularly from the AIDS era. Nick's specialty is in developmental editing, and he loves to collaborate with authors to bring their ideas to the page.
Margaret Larson, editor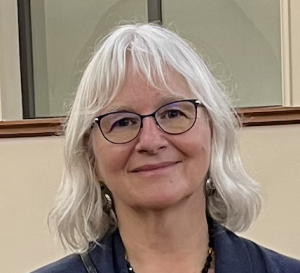 Joining the Story Perfect Team in 2019, Margaret has edited and proofread virtually all genres and has enjoyed the work because she's read a lot of genres she might not have otherwise picked up. When working on a story, she has a keen eye for ensuring it flows logically and that characters stay consistent within the description authors have set for them. In proofreading, she pays attention to the flow of sentences and, of course, to spelling and grammar. She has received a lot of positive feedback from authors she worked with.
By trade, she is a retired Laboratory Technologist, but has always been involved in writing of some form—either very technical procedural documents or, sometimes, newsletters for various places where she's worked. Most recently, she wrote her first non-fiction book for Prairie Heart Press called
Winnipeg Cycling
, where she developed 30 bike rides in and around Winnipeg of about 30 km each. She finds the writing bug very strong and is thinking now of a second book about all the interesting spots in Winnipeg, a sort of Winnipeg for the Winnipegger guide.
Sanford Larson, editor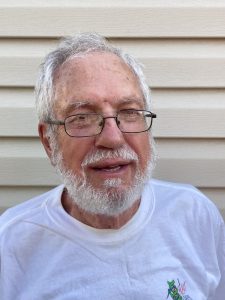 Sanford has considerable experience with developmental editing and proofreading for the Story Perfect team, particularly through their Prairie Heart Press imprint.
Born, grown and educated in mid-west Canada, Sanford later emigrated and made his career in Sydney Australia as a chemist and quality engineer/manager. These occupations entailed extensive composition and documentation, which served as great training for his proofreading skills. Now retired, he has extensively travelled, having resided in or visited approximately 94 countries to date, yielding exposure to many other cultures and lifestyles. His native language is English, but he has a smattering of French and German, and can read Cyrillic script. He continues to travel to this day, his my most recent trip having been to the Central Asia "Stans". You can follow his progress on his website:
http://www.sandyslark.com
Francisco Feliciano, proofreader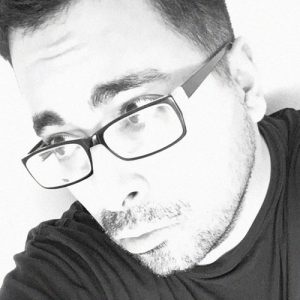 Francisco is an American author from Michigan with a Puerto Rican background. He specializes in final stage proofreading, with a keen eye for detail and sharp instincts on punctuation and grammar.
He writes young adult and new-adult fiction in various genres, and under various pen names. He has been making art since his terrible twos. The older he became, the better he became, and the more exposed he became. Aside from writing and editing, he also designs book covers, makes music, reads books, plays videos games, and dabbles with foreign languages. As a writer, editor, and reader, visual novels naturally are among his favorite types of video games, and he hopes to create one someday.
Lizette Clarke, Structural and Developmental Editor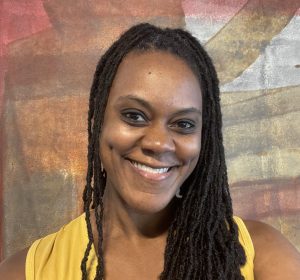 A lover of daytime soaps, sports documentaries, and 90s J-Pop, Lizette Clarke has been an editor at Story Perfect Editing since 2015. A year later, she began working for Deep Desires Press, where she served as developmental editor on Dylan James' best-selling Gay Love and Other Fairy Tales series. Her all-time favorite books are Written on the Body by Jeannette Winterson, The Thing Around Your Neck by Chimamanda Ngozi Adichie, and the wonderfully twisted Tampa by Alissa Nutting. An accomplished writer, Lizette has written for popular interactive fiction platforms like Episode and Chapters, and is currently a ghostwriter for story app Yonder.
Not Listed, but Equally Important
Our team continues to grow and extends to numerous collaborators. We are thrilled to have on board Ave, whose awesome covers are the heartbeat of our cover division, Dreamscape Cover Designs, and John Anderson, whose darker style is perfect for dystopic sci-fi or dark fantasy books. We are grateful to Malkuthe, our in-house tech guru and ace web designer. Most importantly, we are grateful to the authors who pour their hearts into the great fiction we are privileged to work on.