John Robin, Senior Editor, Founder, Director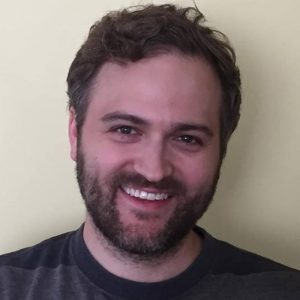 After leaving a career in academics and adult education, John Robin founded Story Perfect Editing Services based on his already growing network of private editing clients. John has worked for two small presses and to date has been involved in editing nearly 200 publications. John's passion for stories, combined with his background as an educator, allowed him to develop a teaching model where he works not just to apply professional editorial standards in his work, but also to educate authors in the principles he uses so that they can become better writers. He built the Story Perfect Editing team based on these same principles, training apprentices and new editors through his unique hands-on educational approach and this continues to define the excellence we strive toward.
In addition to being an editor, John is also an epic fantasy novelist, with his debut, A Thousand Roads, scheduled for publication October 31, 2018. You can find out more about him by visiting his author website, http://www.epicfantasywriter.com. When he's not writing or editing, he's running marathons, playing the piano, working in the garden, or catching up on episodes of Star Trek, Futurama, or other great Netflix dramas. He also is a voracious and (forcibly) eclectic reader and makes a point of reading books and nonfiction articles for about 2-3 hours per day.
Craig Gibb, Outreach Coordinator, Self-Publishing Consultant, Assistant Editor, Manager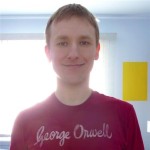 Craig is the Manager and Outreach Coordinator for Story Perfect Editing, as well as an Assistant Editor. In addition to his roles here, he is also the Publisher at Deep Desires Press and a prolific self-published author under a variety of pen names. In all of his publishing endeavours, he always strives to grow and to make each book better than the last.
One of his goals in his career is to help indie authors maximize their professionalism in order to compete with traditionally-published books and authors. He strongly believes that indie authors have a story to tell and deserve a presence in the modern publishing landscape.
Lizette Clarke, Structural and Developmental Editor
Lizette hails from Barbados and New York, and currently resides in Los Angeles. She holds an MFA in Writing for Screen and Television from USC's School of Cinematic Arts, where she was CBS/NAACP Fellow. Her thesis script, a pilot titled A Little Pain, won distinction and is currently being optioned by Haimes Productions. Lizette has judged screenplay competitions for the National Hispanic Media Coalition, TV One, and NYC Midnight, and while she loves analyzing scripts, fiction is her true love. In addition to editing for Story Perfect, she is a top editor at Author Accelerator. In addition to reading and writing stuff for a living, Lizette is extremely passionate about her three J's: jazz, J-pop, and the Jacksons.
Mariëlle Smith, Copywriter, Ghostwriter, and Developmental Editor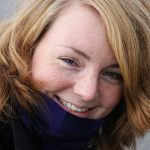 Born and raised in the Netherlands by a Scottish dad and a Dutch mum, Mariëlle has always been intrigued by the potential and limitations of language. She has been an avid reader and writer from the moment she was taught how to do both. During her BA in English Language and Culture, her research MA in Gender and Ethnicity, and her never-ending PhD project in French philosophy, literature remained her focus. After graduating, she became a freelance editor and translator of academic writing, while also rekindling her passion for creative writing. She is excited to join the Story Perfect team to lend her skills in the capacity of ghostwriting and copywriting, and occasionally to lend a hand with developmental or structural editing.
Elan Samuel, Editorial and Tech Consultant, Co-host of the Write Right Podcast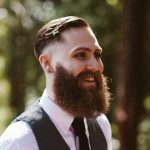 Elan Samuel cut his teeth as an editor in college, where his friends used just about any excuse to send an essay to him for review. In his professional life, he is a writer and editor for an advertising technologies company in San Francisco. In his personal life, he is a voracious reader and book reviewer on his blog, The Warbler. He hopes to build a career in which he can bring books to life; his own and, hopefully, yours.
Brenda Clotildes, Junior Editor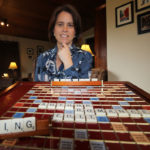 Brenda has worked in the radio and television industry since 1985, mainly as a writer and producer of commercials. She's long been the go-to person in the office for proofreading and editing, whether it's sales proposals, personal bios or reports. Romance is one of her favourite genres, as she reads it voraciously and even writes some herself. In her personal life, she's been married to her happily-ever-after since 1991 and has three children, all of whom are taller than her. She lives in Northern BC and enjoys camping (in a trailer, not a tent, thank you very much), fishing (because you can read romances while holding the fishing rod), and other gentle outdoor pursuits. Nearer to home, she enjoys gardening—but only the planning and planting part, not the weeding—and still photography.
Not Listed, but Equally Important
Our team continues to grow and extends to numerous collaborators. We are thrilled to have on board Ave, whose awesome covers are the heartbeat of our cover division, Dreamscape Cover Designs, and John Anderson, whose darker style is perfect for dystopic sci-fi or dark fantasy books. We are grateful to Malkuthe, our in-house tech guru and ace web designer. Most importantly, we are grateful to the authors who pour their hearts into the great fiction we are privileged to work on.