$60/hour
Draft coaching is a premium service for writers who want coaching through the first drafts of their book, week by week, to produce the best possible manuscript for publishing.
This service is offered exclusively by John Robin, our senior editor. Books written by way of this process are equivalents to a fifth or sixth draft, rather than a first. This process also is optimal for authors wishing to seek traditional publication, as John will be as familiar with your story as you are when it comes time to prepare synopsis, blurb, and query strategy (See Agent Pitch Service for more information.)
Authors may choose one of two formats:
1-hour weekly Zoom sessions (ideal), where you work live with John on your manuscript, collaboratively resolving all editorial issues, line-by-line
10-page weekly submissions, where John will give you extensive in-line edits and revision notes
Click here to contact us and find out more.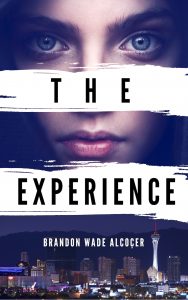 "Plain and simple, I would not be a writer if it wasn't for John and the services provided through his one-on-one coaching. I wouldn't have a top-selling book on Amazon. I wouldn't be having a blast working on my second novel. I'd be another person who simply aspires to become an author but never sees that day arrive. There are several valuable pieces of John's service. I stay accountable, turning in pages every week. And the feedback on those pages is priceless. I don't have to write for six months and wonder if the story is any good. There is no fear of writing 300 pages only to find out that I have to delete 200 of them because something was wrong with the story. We fine tune the story 10-20 pages at a time. He lets me know when things are awesome and when there is a bit of fixing to do. But the criticism is delivered with a caring, thoughtful approach. In fact, I wouldn't call it criticism, he basically points out opportunities to make the story jump off the page and captivate the reader. He is very respectful of the artist's craft, offering pointers while still providing high praise. This keeps me motivated and more importantly, it boosts my confidence as a writer. I went from wondering if I had what it takes, to believe in myself, to now wanting to write 10 books in 10 years. With John in my corner, I have no doubt that my goals will be achieved!"
—Brandon Alcocer, author of The Experience